WHAT'S ON
We have a varied programme of exhibitions, events and activities for all the family.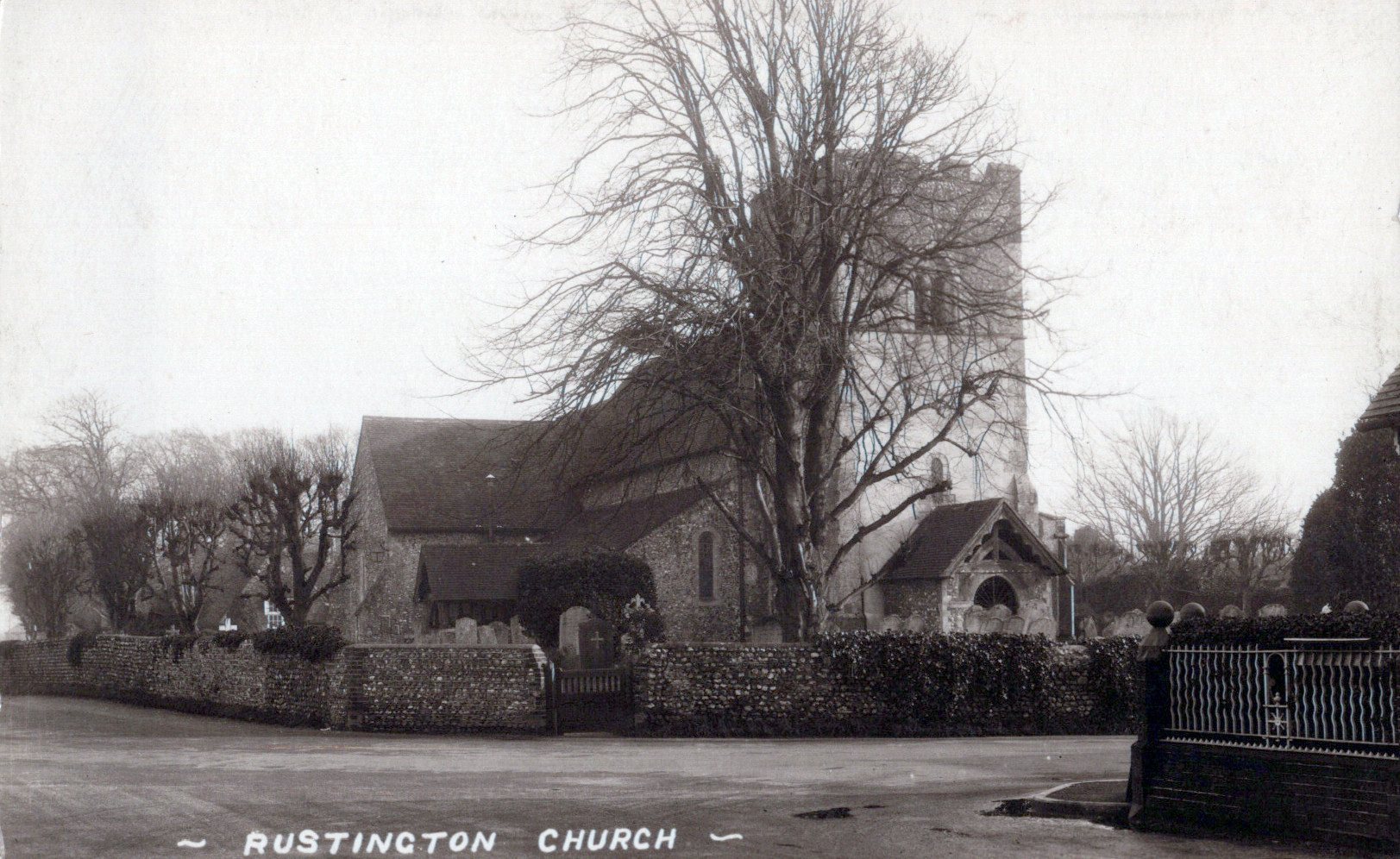 Churches of Rustington
From March 2023 until May 2023
This exhibition is an introduction to the Churches in Rustington. It tells their history alongside objects from the Museum Collection.
A highlight is the sections from the organ screen that was once in St Peter and St Paul Church.
This exhibition will be changing throughout May to the next one, so make sure to come along and see the organ screen and the original gates before they are put away.
Coronation and Charles III memorabilia
May 2023
A collection of past Coronation mugs on loan from Kim Leslie and other past coronation memorabilia are on display as part of the coronation celebrations for King Charles III.
In the other case, there are magazines and objects celebrating his life events such as his investiture as Prince of Wales in 1969.
If you have any objects that you would like to add to the displays, please contact the Museum.
Events held at Rustington Museum 
Family events are held in the school holidays and the talks are every 3rd Wednesday of the month (unless otherwise stated).

South Downs Folk Singers
Wednesday, 24 May 2023
7 – 9pm
A lively evening of traditional Sussex songs and their origins from the South Downs Folk Singers. There may even e a chance to join in!
Book tickets here:
https://www.eventbrite.co.uk/e/south-downs-folk-singers-tickets-619785835117
Image: South Downs Folk Singers logo
For more details contact us.

Family Crafts: Coronation and Royal Crafts
Tuesday 30 May – 2 June 2023
10am – 1pm
Come along to the Museum for Coronation and royal themed crafts. Plus a celebration selfie station, so practice your royal waves!
Suitable for all ages
Booking is advisable (though drop-ins still welcome).
Phone or email the Museum to book a spot.
For more details contact us.
Talk: History of St Dunstan's and Blind Veterans UK
Wednesday, 21 June 2023,
7 – 9pm
Speaker: Jo Parker-Smith
As they start their new life at the old Princess Marina House, learn more about the history of St Dunstan's and Blind Veterans UK, the charities founded for blind veterans that set-up home in Brighton.
Book tickets here:
https://www.eventbrite.co.uk/e/history-of-st-dunstans-and-blind-veterans-uk-tickets-619829485677 
Image: Blind Veterans UK building at Ovingdean
For more details contact us.
Family Activities – now available on-line


Jigsaw Puzzle
Aerial view of Princess Marina House
What's the fastest time you can complete the puzzle in?
Click the link below to have a go!
https://www.jigsawplanet.com/?rc=play&pid=1d603a895142 

Word Search
Famous names and homes
Search for the names of some of the famous names that lived in Rustington and the names of their homes.
Follow this link:
https://thewordsearch.com/puzzle/5388362/famous-names-and-houses/

Colouring in
Broadmark Parade
Print off a copy of the colouring page to add some colour to Broadmark Parade.
https://mimi-panda.com/your-coloring?c=1587efd7fbbedc716ef5b49681851fb5
We have a small, but growing, team of dedicated volunteers.
Our volunteers assist the museum staff with researching, cataloguing, stewarding, interviewing people as part of Rustington Remembers, and much more.
The volunteers are an invaluable to running the museum and making it a success.