WHAT'S ON
We have a varied programme of exhibitions, events and activities for all the family.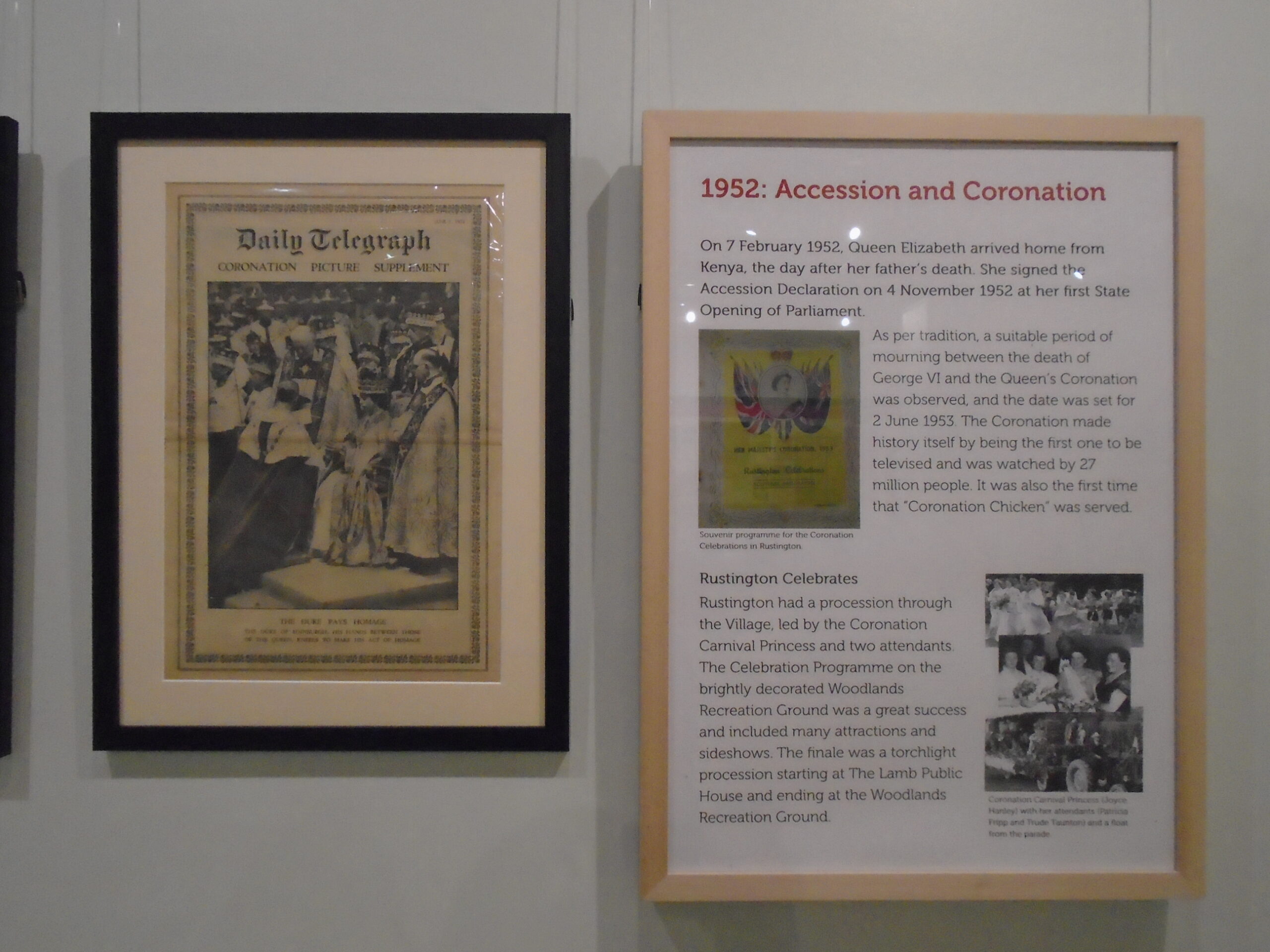 Jubilee Exhibition
Until end of July 2022
Showcasing objects from Rustington's past Jubilee celebrations from the Museum collection and also the generous loans from the public, this is a very special exhibition. 
You can see souvenir programmes, photos and plates from the Queen's 70-year reign on display. Commemorative items from royal weddings can also on display.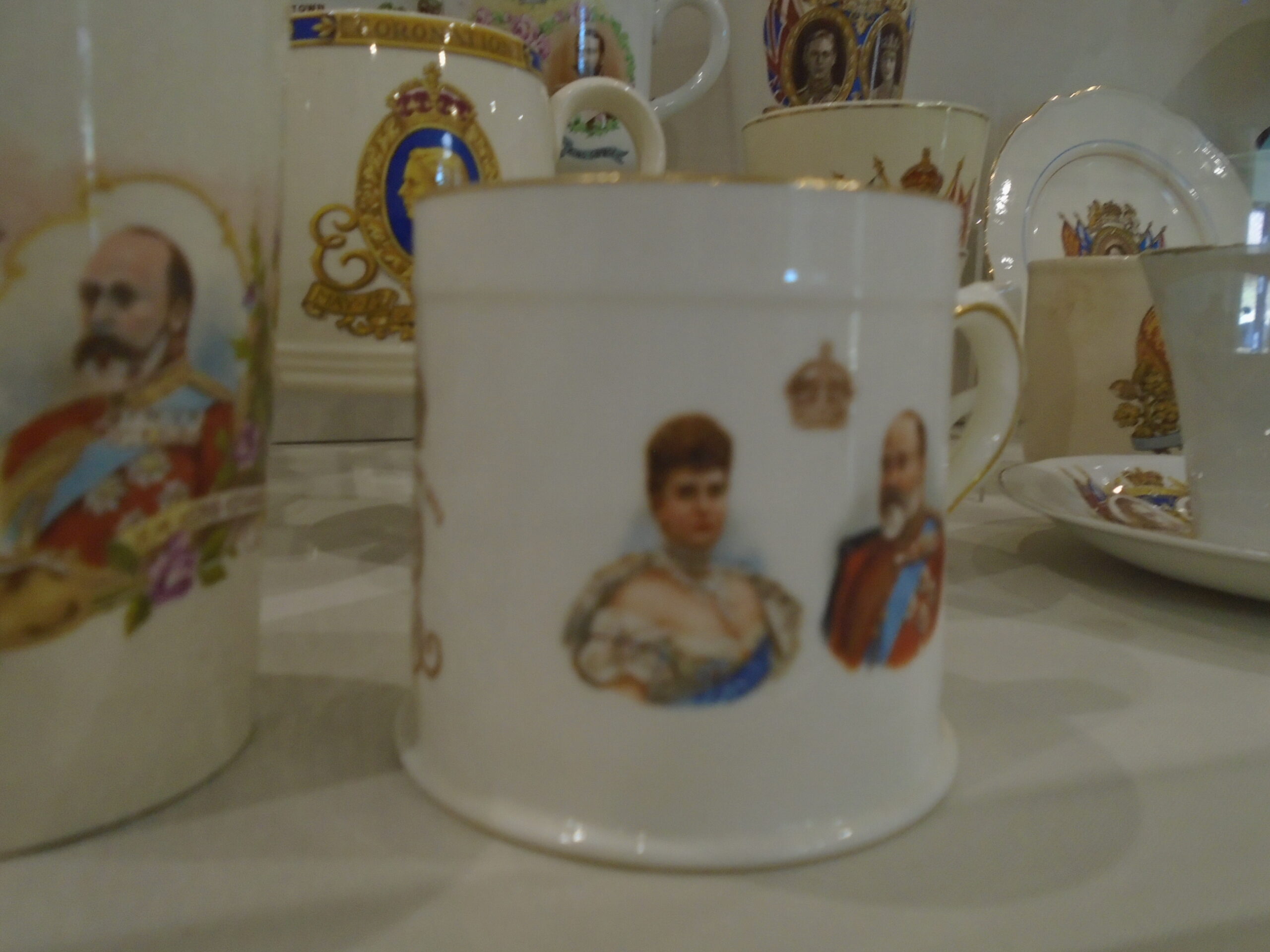 Royal Commemorative Display
Until end of July 2022
So may items have been kindly loaned to the the Museum for the Jubilee display they have filled an extra two cabinets!
One case is FULL of china spanning over 100 years of royal celebrations, from Queen Victoria's Diamond Jubilee to Prince William and Catherine Middleton's Wedding. Even though he was never crowned as King, there are even two mugs for the coronation of Edward VIII.
The other case has objects such as medals and other souvenirs from the reigns of past monarchs.
Talks held at Rustington Museum 

More Tea, Vicar?
Wednesday, 20 July 2022,
2 – 4pm
Speaker: Laura Darrall
Laura talks about her life before she came to Rustington Parish, how she entered the Church and the many roles she has had, including being an actress!
Book tickets here:
https://www.eventbrite.co.uk/e/more-tea-vicar-tickets-342910964927 
Image: Rustington Church, from a postcard in the Museum Collection
For more details contact us.

The Linguistic History of Sussex
Wednesday, 17 August 2022,
2 – 4pm
Speaker: Brian Day
Ever wondered about the difference between totty land and a knapp? Where do some of the words used in Sussex come from? Brian Day takes a journey through the history of the Sussex dialect and all will be revealed…
Book tickets here:
​https://www.eventbrite.co.uk/e/the-linguistic-history-of-sussex-tickets-342949630577
Image: old map of Sussex
For more details contact us.

Life and work of Charles Stadden
Wednesday, 21 September 2022,
7 – 9pm
Speaker: Andrew Stadden
Andrew will be sharing the story of his father, Charles, who was a model maker and artist who lived in Rustington. His work specialised in toy soldiers and art featuring military uniforms. The talk coincides with the "Artistic Rustington" exhibition.
Book tickets here:
https://www.eventbrite.co.uk/e/life-and-work-of-charles-stadden-tickets-347884250157
Image: art by Charles Stadden in the Museum collection
For more details contact us.
Family Activities – now available on-line


Jigsaw Puzzle
Rustington Church in the snow
What's the fastest time you can complete the puzzle in?
Click the link below to have a go!

Word Search
Street and road names
Can you find the street and road names in the word search?
Careful – they can be found in any direction and will be a different layout each time you play.
Follow this link:
https://thewordsearch.com/puzzle/3089403/where-in-rustington/

Colouring in
The Street
Add some colour to this view of Church Farm Cottages in The Street. You can print off a copy to enjoy at home!